Spotlight
Looking for a way to give back to the community & get a great deal?!
Stop in during the month of November and donate $30 dollars to the Fergus Falls Food Shelf and get 30% off an entire pair of glasses or 20% off lenses only!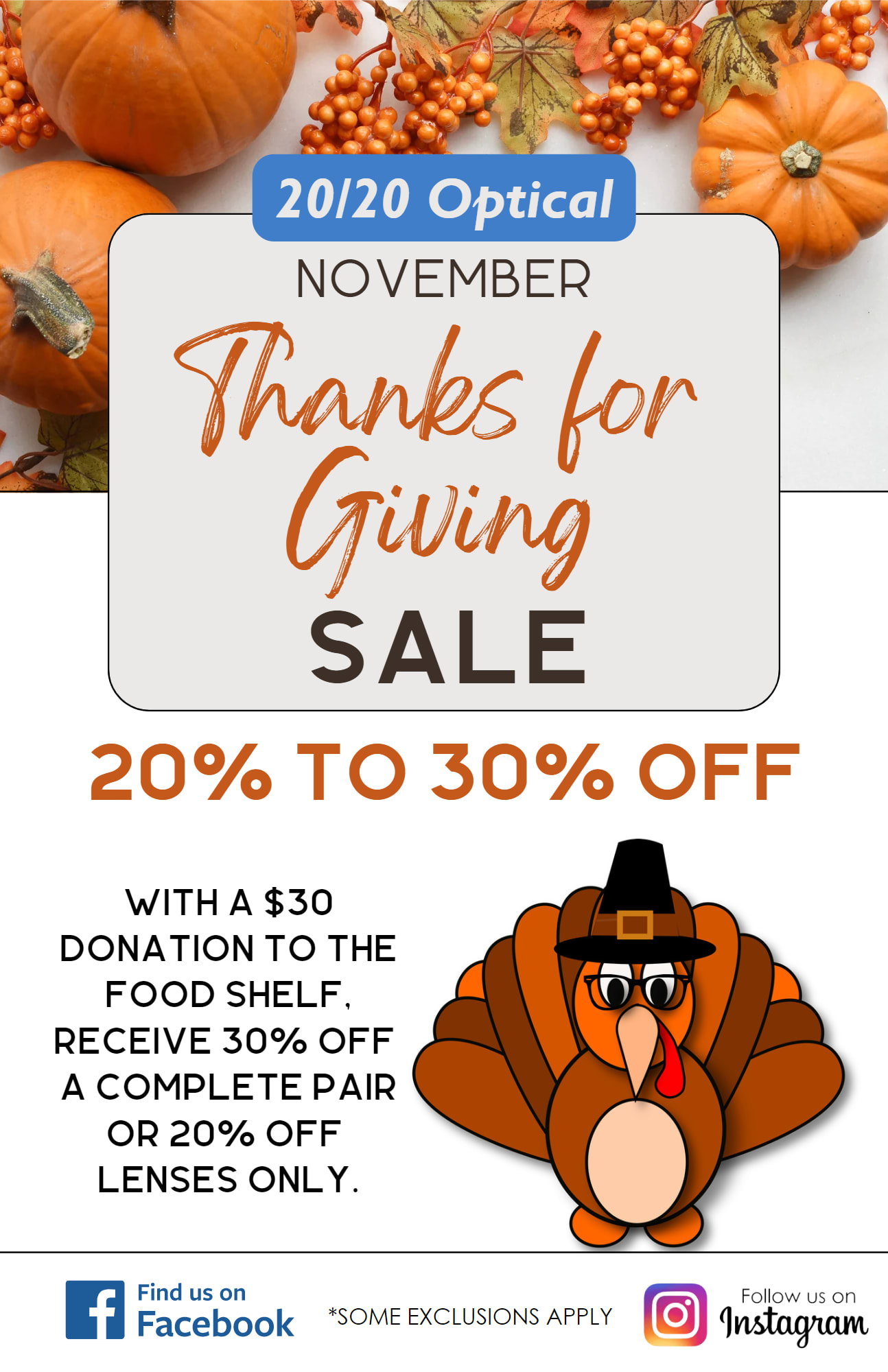 Employees of Lake Region Healthcare receive a discount every day - ask us how!